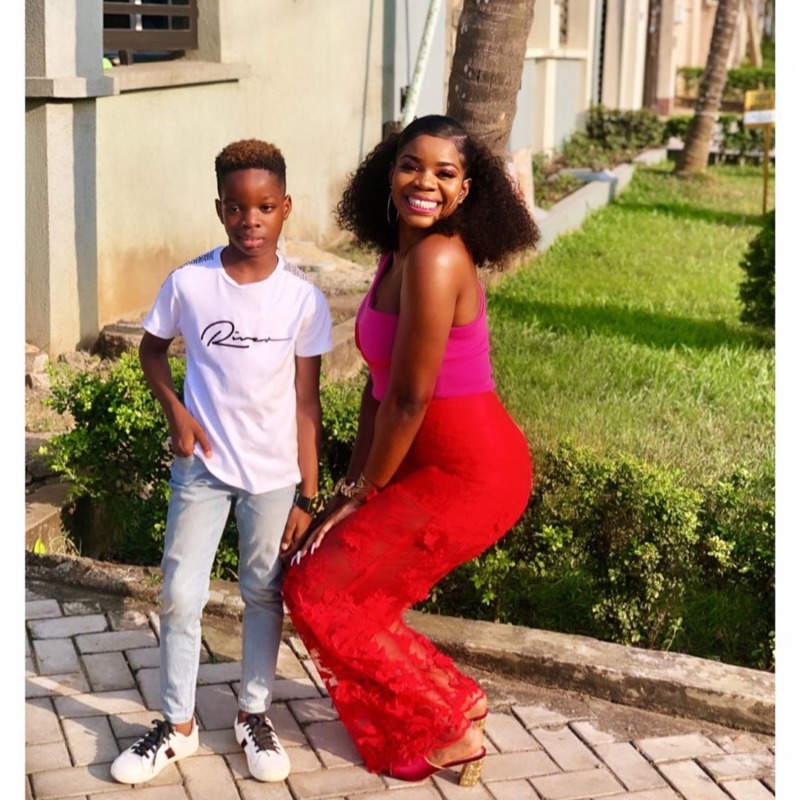 Wizkid's 1st Babymama, Shola Ogudu Reveals What Her Son, Tife Requested For His 9th Birthday
Wizkid's first son, Tife, has tendered an interesting list of the items he wants for his 9th birthday.
Making the news earlier for gushing over her son's 9th birthday in a few days, the fashion mogul took to her Twitter page to reveal what Tife asked for his birthday. According to her, Tife wants a ps5, Ipad, Apple laptop for his ICT class, and an iPhone. Shola added that it was at that time she knew she messed up for asking him.
She wrote:  Me; Tife what would you like me to get you for your birthday!? Tife; ?? I thought you'd never ask. I want Ps5, iPad, Apple laptop(for my ICT) and iPhone (not compulsory but I wouldn't mind) Brethren; it was this very moment I knew I facked ap!!!!
Me; Tife what would you like me to get you for your birthday!?
Tife; 🕺🏼 I thought you'd never ask.
I want Ps5, iPad, Apple laptop(for my ICT) and iPhone (not compulsory but I wouldn't mind)
Brethren; it was this very moment I knew I facked ap!!!!
😳😂🤣🤣😂😭

— Ogudu (@_Oluwanishola_) May 7, 2020